sections
Book Today your One Way or Round trip Ticket
Book Now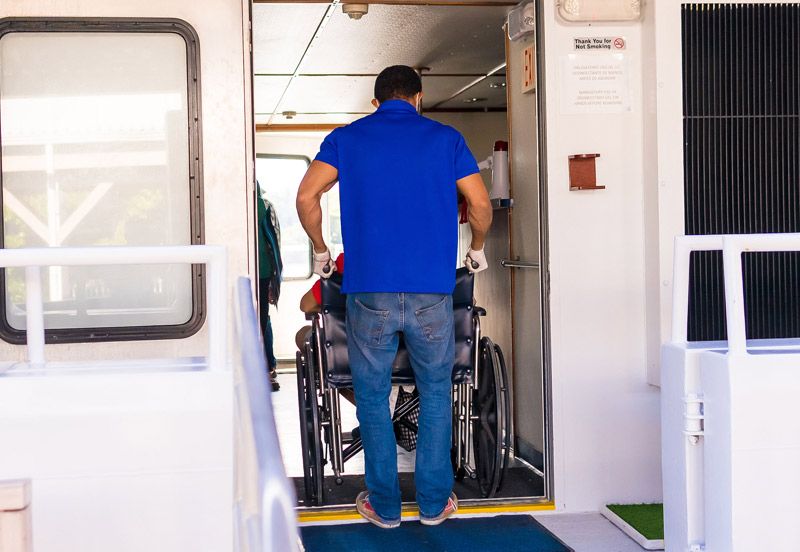 PASSENGERS WITH DISSABILITIES
We provide priority entrance to waiting room and boarding for people with any physical disability. We also provide wheelchair assistance; our boats are equipped with ramps for boarding. Our staff at the terminal as well onboard crew, provide the special assistance according to the passengers needs.
Travel For Pets
Depending on the animals' breed, size and requirements, they can travel as a carry-on or transported in our cargo area. Only dogs are able to be transported as carry-on, the breed has to be a small one or weigh less than 5 pounds and the passenger MUST have a dog carrier purse. If not, they will have to travel in our cargo area. Carry-on pets CAN NOT be taken out of the carrier during the trip.

DOGS
Small breeds or puppies: Price Lps. 150 For adult dogs, price varies on the size and breed.

CATS
All breeds: Price. Lps. 100

BIRDS
All breeds: Price Lps. 100

HAMSTERS
Similar breeds: Price: Lps. 100

Prices need to add 15% sales tax.