sections
Reserve hoy mismo su boleto de Viaje de Una Vía o Viaje Ida y Vuelta
Reserva Ahora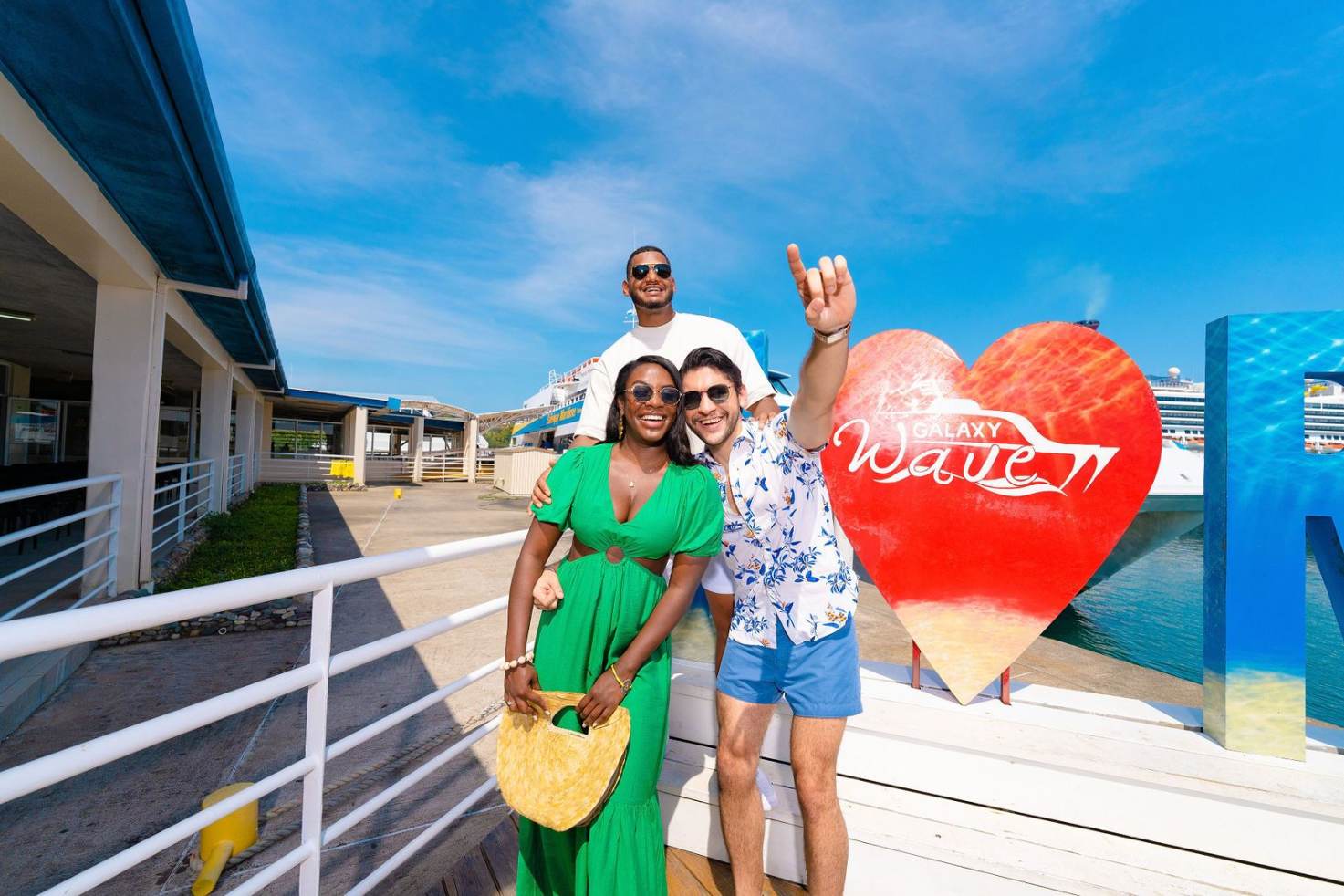 Departures & Fares
We offer two daily departures for La Ceiba (9:30 a.m. and 4:30 p.m.) and two from Roatan (7:00 a.m. and 2:00 p.m.). They are conveniently set up so you can reach connecting shuttles by ferry, bus, and airplane to other destinations in mainland Honduras as well as neighboring islands.

We recommend, for your comfort, to book your trip previously thru this website and check in at least one hour before our departure. That way we can check in your luggage fast and easy, and you can redeem your boarding pass thru our automated ticket kiosk and be ready for your journey.

If you have not purchased your ticket through our site we recommend you arrive earlier and purchase directly from our ticket counter, where you will be greeted and served with pleasure.
Ferry Rates
ROUND TRIP TICKETS
ONE WAY TICKETS
Round Trip Tickets
Adults
Children (5-10)
Infants (0-4)
Seniors (60+)*
Regular Class
US$ 71.00
US$ 37.00
US$ 0.00
US$ 53.00
Adults
Children (5-10)
Infants (0-4)
Seniors (60+)*
First Class
US$ 81.00
US$ 47.00
US$ 0.00
US$ 61.00
One Way Tickets
Route

Adults
Children (5-10)
Infants (0-4)
Seniors (60+)*
Regular Class
La Ceiba to Roatan
US$ 36.00
US$ 18.00
US$ 0.00
US$ 27.00
Roatan to La Ceiba
US$ 35.00
US$ 19.00
US$ 0.00
US$ 26.00
Route
Adults
Children (5-10)
Infants (0-4)
Seniors (60+)*
First Class
La Ceiba to Roatan
US$ 41.00
US$ 24.00
US$ 0.00
US$ 31.00
Roatan to La Ceiba
US$ 40.00
US$ 23.00
US$ 0.00
US$ 30.00
All prices provided here are in US dollars.
* Senior discounts apply for Honduran Citizens and Residents only
** If you wish to convert to Lempiras from U.S. Dollars, the Central Bank of Honduras lists the current foreign exchange rates daily for use by the general public.
Roatan Ferry Policies
These are our policies, please read them carefully and thoroughly. To guarantee a safe and comfortable experience, these policies are strictly enforced. We hope you enjoy your experience with Roatan Ferry!

1. ROATAN FERRY services abide to government law enforcement agencies and can be subject to inspections. When making a reservation, you are required to provide a proper and legal photo identification document (for Hondurans, Identification Card and Passport for foreign nationals) and must carry that same document with you the day you travel with us.

2. For senior citizens to redeem their discount to their tickets, they must present their photo identification document. Failure to do so will void their discount and to travel they will have to pay the adult regular ticket price.

3. All passengers before traveling must present their confirmation number. It is required to print your e-Ticket on white paper prior to the trip and present it to the check in counter personnel. E-Tickets can be reprinted in case the passenger loses it. If the reservation was made thru a travel agency, the passenger must present the travel agency's voucher.

4. All passengers must arrive to our terminals to check in one (1) hour before departure. Early check in is available 24 hours prior to departure. If passenger does not arrive one hour before departure, it can be a possibility that he/she may lose their place to other passengers that purchase their ticket at the counter prior to departure.

5. If there are change in travel plans, the passenger's credit for the reservation is valid for one (1) year from the date of the change confirmation. Passengers can change their date of travel via email (info@roatanferry.com) or by phone +1 (504) 2408-4540 with our reservations personnel.

6. If the passenger changes his/her reservation, it is required they reprint their confirmation ticket with the new dates before check in.

7. There are no refunds for unwanted travel cancellations.

8. Each passenger is allowed three bags with a maximum weight of 50 lbs, and dimensions of 28 x 22 x 14 inches each.

9. Smoking is not allowed inside our offices, terminals, or ships.